Posted on Monday, July 22, 2019 09:48 AM
From Construction Links Network
GVCA member Procore Technologies, Inc., a leading provider of construction management software, announced July 16 it has entered an agreement...
Posted on Thursday, May 02, 2019 09:23 AM
EDMONTON, AB, April 2019 – One of Maple Reinders' most recent construction projects will make a positive impact on the environment and will contribute to the City of Edmonton's...
Posted on Wednesday, April 15, 2020 01:43 PM
Update on financial relief and 2019 Safety Groups
I'm sure each of you, like others across the province and beyond, are adjusting to the extraordinary times in which we find ourselves....
Posted on Tuesday, March 03, 2020 10:06 AM
Canada is becoming more urbanized, and the road to urbanization leads right through Waterloo Region and London, according to new figures released by Statistics Canada.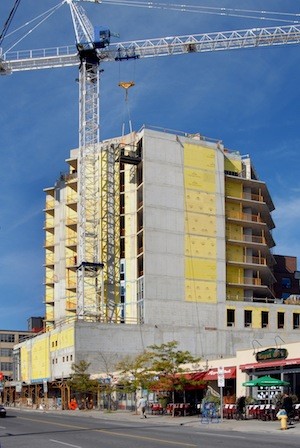 StatsCan...
Posted on Tuesday, March 03, 2020 10:04 AM
Waterloo Region has awarded the contract for a new, $104,330,000 Grand River Transit bus maintenance facility. The new facility, located on Northfield Drive in Waterloo, will be...
Subscribe to this Page