Posted on Tuesday, March 03, 2020 10:01 AM
BlackBerry Limited has released its annual 2020 Threat Report, which examines the latest adversarial techniques and tactics analyzed by BlackBerry Cylance threat researchers,...
Posted on Tuesday, March 03, 2020 09:56 AM
The Walper Hotel, a historic Kitchener hotel, has received the Ontario Lieutenant Governor's Ontario Heritage Award for Excellence in Conservation.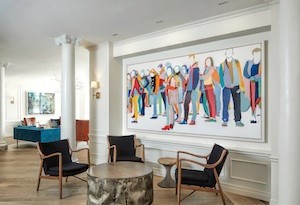 BNKC Architects accepted the...
Posted on Tuesday, February 11, 2020 11:36 AM
Skilled trades training at Conestoga College got a big shot in the arm on January 31.
Labour, Training and Skills Development Minister Monte McNaughton announced that the province...
Posted on Tuesday, January 28, 2020 08:25 AM
The Grand Valley Construction Association (GVCA) honoured a few of its best and brightest young stars on January 23.
The association, in conjunction with its Leaders in Construction...
Posted on Friday, March 01, 2019 12:13 PM
We know that many small business owners work hard to keep the people who work for them healthy and safe. We are shining a light on small business leaders who make their workplaces...
Subscribe to this Page