Posted on Wednesday, November 27, 2019 09:40 AM
From Link2Build
The Institute for Work & Health recently released the result of a study into the attitudes of Canadian workers about cannabis.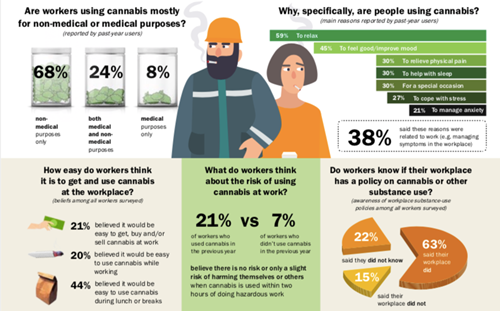 Conducted in June 2018—prior...
Posted on Tuesday, November 26, 2019 09:40 AM
Under the Construction Act, R.S.O. 1990, c. C.30 ("Act"), holdback obligations are created pursuant to Section 22 that provides that the...
Posted on Monday, November 25, 2019 09:40 AM
From Link2Build
Within the next few years, millennials will make up the largest cohort of working-age Canadians. It is therefore more critical than ever that business owners, and...
Posted on Friday, November 22, 2019 02:34 PM
From Link2Build
The tone was optimistic, the reports were project-heavy, and the mood was positive as the Grand Valley Construction Association (GVCA) hosted its annual Construction...
Posted on Friday, November 22, 2019 09:40 AM
From BuildForce Canada
A year-to-date review of the monthly Statistics Canada Labour Force Survey (LFS) shows us that the representation of women in the construction labour...
Subscribe to this Page