GVCA celebrates the best under 40
From Link2Build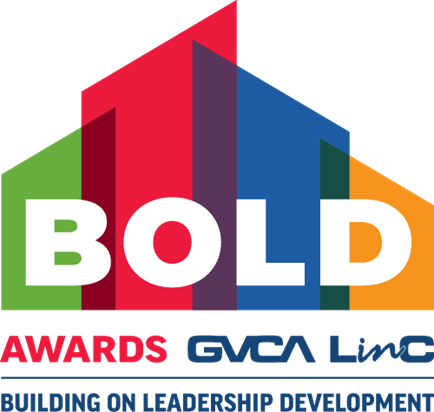 The Grand Valley Construction Association (GVCA) will host its first-ever BOLD Awards next January.
Presented in conjunction with the association's Leaders in Construction (LinC) group, and scheduled for January 23, the awards recognize those workers aged 40 and under who have made significant headway in their careers in the local construction industry.
For GVCA president Martha George, the awards are more than just a way of celebrating the best and brightest young industry talent. They're a tool for encouraging employee retention in a highly competitive talent marketplace.
"The best way to recruit and retain excellent people is to recognize them and their achievements," she says. "GVCA and our LinC committee are excited to announce the launch of the BOLD Awards – recognizing some of our brightest and best young professionals.
Nominations are open to anyone born in 1979 or later, and span seven categories:
The Craft Award recognizes a skilled tradesperson who demonstrates an excellent standard of their craft to the industry through quality, leadership, customer service, skills and work performance.
The Safety Award recognizes an individual who is a safety practitioner or professional, or someone with a designated safety role who demonstrates a true commitment to the continuous improvement of workplace health and safety.
The Onsite Award recognizes that employee who brings outstanding interpersonal skills to the jobsite.
The Leadership Award recognizes the individual who displays professionalism and ethical behaviour in the workplace.
The Spirit Award is presented to the person who inspires others, and who actively works towards making their workplace or job site a more friendly, safe and pleasurable place to work.
The Customer Service Excellence Award recognizes an individual for his or her customer service excellence which includes going above and beyond the call of duty with little or no concern for financial gain.
The Outstanding Apprentice Award recognizes an individual who is highly skilled in their trade, who demonstrates an enduring desire to learn and a passion for the construction trades, and who makes safety a workplace priority.
Nominations for the awards are open until December 15. Anyone can nominate an individual who is an employee or owner of a GVCA member firm in good standing, and that meets the age requirement, and nominations can be provided through recommendations of employers, suppliers, colleagues or through self-nomination.Learn more at gvca.org/bold
Learn more at gvca.org/bold.
Subscribe to this Page