Join us for one of the most important GVCA events of the year!
Our annual Construction Industry Outlook is an opportunity for construction professionals involved in business development, estimating, project management or supply to hear updates from public buyers on projects in process, and on their anticipated future spending.
Each year, we invite numerous local public buyers to present, including cities, municipalities, school boards, and colleges and universities.
This is a GVCA Members Only event, held each November. If you are not a member and would like to attend our next Industry Outlook Event, register for membership here.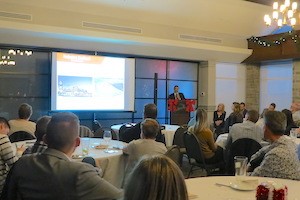 Subscribe to this page (link at bottom of the page) for updates when tickets for the next event become available.
Subscribe to this Page