Construction Industry Outlook
Join us for one of the most important GVCA events of the year!
Our annual Construction Industry Outlook is an opportunity for construction professionals involved in business development, estimating, project management or supply to hear updates about projects and spending planned for the year ahead.
In our upcoming 2021 event, GVCA Chair Mike Reid will provide a snapshot of what the public buyers are proposing for their future spend.
Dawn Desjardins, Vice President, Deputy Chief Economist, RBC will provide a macro report on the Canadian economy, and a lens into what we can expect in the near future for Ontario.
Don't miss out on the Construction Industry Outlook 2021 - VIRTUAL EVENT on January 12, 2021.
---
If you are interested in becoming a GVCA member to have exclusive access and discounts to our many events and services, register for membership here.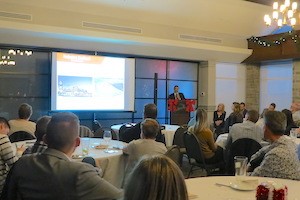 Subscribe to this Page